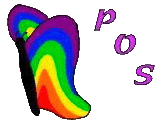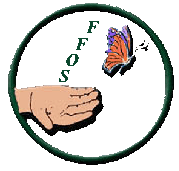 POS - FFOS
Memorial Cookbook

Remembering
Those Who Have Died
by Suicide
I Am Alive
By: Jeff Shuck
I may have lost my brother, my sister, my parent, my child, my spouse, my friend, but I am a survivor of the long dark night of unspeakable loss, the unbearable pain, of my own darkness... and I am alive.

I am unwilling to stand idly by and allow shame to defeat love, or silence to defeat action.
I stand for the enlightenment of a society that would hide from suicide, that would avoid, that would pretend... and I am alive.

I am unwilling for my perseverance to be in vain,
unwilling for the passing of my loved one to be in shame.
I loved them more than I loved myself and their life will have meaning in my action. I am resolved..., and I am alive.

In a world blinded by the pursuit of pleasure, I am here to say that people are in pain.
In a world rushing to get ahead, I am here to say that people are being left behind.
In a world obsessed with the value of the market, I am here to speak for the value of life..., and I am alive.

This will be no quiet fight, for I am the voice of audacity in the face of apathy.
I am the spirit of bravery in a world of action. I am a commitment to action in the face of neutrality.

I am out of the darkness; I am into the light. And, I am alive.


An Out of the Darkness Walk for Suicide Awareness was held on the week-end of August 18, 2002, culminating in Washington, DC. The walk raised $2 million for suicide prevention.

This speech was given by Jeff Shuck, V.P. of Productions, at the opening and closing ceremonies.
Created with Love for
ALL of our loved ones by:
Elaine Davison
Mother of Mark Baker
Rose City, Mi
07/31/80 to 01/05/98
© 06/2004
All rights reserved