115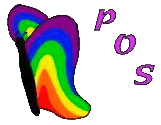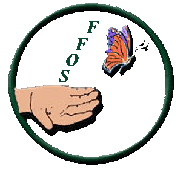 POS - FFOS
Memorial Cookbook

Remembering
Those Who Have Died
by Suicide

DAVID'S BEST BLUEBERRY CAKE
1/2 tsp. baking soda
1 c. milk
1 qt. blueberries
melted butter
cinnamon/sugar mixture for sprinkling
1/2 c. butter, softened
2 c. sugar
2 eggs
3 1/2 c. all-purpose flour
1 tsp. cream of tartar



Blend butter and sugar. Separate eggs. Beat egg whites until stiff and set aside. Blend yolks into sugar mixture. Alternately add sifted dry ingredients and milk. Add egg whites. Fold in blueberries. Bake in 13 X 9 inch pan 40 minutes or until inserted toothpick comes clean. After baking and while still hot, brush top with melted butter and sprinkle with cinnamon/sugar mixture.
Paula Shimkus - Maryland
In loving memory of
David Joseph Shimkus

It is extraordinary how the house and the simplest possessions of someone who has been left become so quickly sordid. Even the stain on the coffee cup seems not coffee but the physical manifestation of one's inner stain, the fatal blot...
Coleman Dowell

Luscious Cakes
ARLYN'S FAVORITE MANDARIN ORANGE CAKE
Cake


Grease and flour two 9 " round cake pans. In a mixing bowl, combine the cake mix, eggs, applesauce and oranges. Beat on low speed for 30 seconds; beat on medium for 2 minutes. Pour into 2 pans. Bake at 325° for 30 minutes. Cool in pan for 10 minutes; remove to a wire rack to cool completely.
1/3 c. unsweetened applesauce
1 can mandarin oranges undrained
1 box white cake mix. (18.25 oz.)
2 eggs
Frosting

1 pkg. instant vanilla pudding mix
1 (8-oz.) ctn. frozen whipped topping,
1 (8-oz.) can pineapple, undrained thawed.

In another mixing bowl, beat whipped topping, pineapple and pudding mix. Spread between layers and over top and side of cake. Chill

Note: A recipe from Arlyn's Aunt Teresa for Arlyn, Darlin, the Wind Beneath Our Wings
Karyl Chastain Beal - Georgia
In loving memory of
Arlyn Maria Beal
I wrote your name on the sand...but the waves washed it away.
I wrote your name on the sky...but the wind blew it away.
I wrote your name in my heart...and forever it'll stay.
Unknown


DELICIOUS DESSERTS
Parents of Suicides

Friends and Families of Suicides