111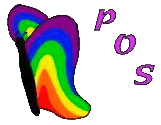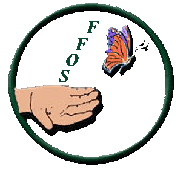 POS - FFOS
Memorial Cookbook

Remembering
Those Who Have Died
by Suicide

PUPPY CHOW FOR JOHN



In double boiler melt together butter, peanut butter, and chocolate chips. In large bowl (very large) empty entire box of cereal . Pour melted mixture over cereal and gently mix together until well coated. In large plastic bag add powdered sugar and cereal mixture. Shake until well coated. Store in Ziploc bags or large container. Serves - Makes 2 very full large Ziploc bags (I make 1 batch and freeze half of in deep freeze to pull out later for snacking on).

Note: John loved eating this because he said it tasted like Kit Kats. He liked putting some into a baggie and taking it with him to snack on for a quick energy burst. He would add peanuts and raisins to it also sometimes.
1 box Crisps cereal
3 c. powdered sugar
1 stick butter
1 c. peanut butter
1 (12-oz.) bag chocolate
RED AND REDMAN'S FRUIT COBBLER
Fresh fruit (any kind)
approx. 2 or 3 cups sugar
1 c. self-rising flour
1 c. sugar
3/4 c. milk
1 stick butter



Preheat oven to 375°. Melt butter in baking pan. In a separate container, mix flour, sugar and milk. Pour over melted butter; do not stir. Spoon fruit over the top. Bake for 35 - 45 minutes, until browned and bubbly. Serves 4.

Note: My boys always loved cobbler....the easiest thing to make! Of course, when I gave them the recipe, they chose to "tinker" with it (Does it really need that much sugar? Do you *have* to use butter??"). They never could figure out why theirs never turned out right, because, "But Mom! I used your recipe!!"
Brenda Adkins - Florida
In loving memory of
Jason and Rick Grubbs

PRESTON'S FAV FROZEN STRAWBERRY DESSERT
The Bottom Layer


Mix together the first three ingredients, put in shallow pan, bake at 350°. Remove from oven, stir in nuts with fork, then place back in oven and bake 10 minutes more, or until mixture starts to turn brown, stirring often. Let cool, stir often. Reserve 1/3 of this mixture, put the remaining amount in an 8 x 10 pan.
1/2 c. brown sugar
1/2 c. chopped walnuts
1 c. flour
1/2 c. margarine
The Top Layer

2 T. lemon juice
1 (8-oz.) ctn. cool whip
2 c. frozen strawberries (16oz.)
2 egg whites
2/3 c. sugar


Beat egg whites till foamy. Gradually add sugar and lemon juice. Add thawed
strawberries and continue beating at high speed for 5 to 10 minutes. Fold in cool whip by hand. Pour over crumbs in pan, and top with the reserved crumbs. Freeze. When serving, cut into squares, add a dollop of whipped topping with a half of strawberry on top. You may use smaller oblong pan for thicker servings.

Note: This was always my son Preston's favorite dessert that he requested often. His Grandmother Aggie would make it for him, especially on his birthday. Now my other children request it in his memory!
Jane Keefover Beatrice - Nebraska
In loving memory of
Preston S. Keefover


DELICIOUS DESSERTS
Parents of Suicides

Friends and Families of Suicides