133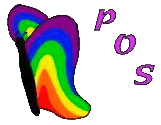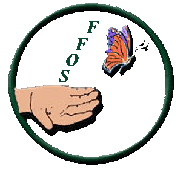 POS - FFOS
Memorial Cookbook

Remembering
Those Who Have Died
by Suicide

PRESTON'S FAVORITE FROSTED BANANA COOKIES
Cookie

2 mashed ripe bananas
1/4 tsp. salt
1 tsp. baking soda
2 c. flour
3/4 c. shortening
3/4 c. brown sugar
1 egg
1/2 tsp. vanilla
1/2 tsp. banana flavoring




Cream shortening & sugar. Add egg, flavorings, & mashed bananas. Beat well. Mix dry ingredients together in a separate bowl, then gradually add in. Drop by teaspoons onto a greased cookie sheet and bake for 10 minutes at 350°. Makes 40 soft cookies.
Icing

Combine brown sugar, milk & butter in saucepan. Bring to boil, then remove from heat and add (approx. 4 cups) powered sugar to right consistency, stir in vanilla. I use a wisk to beat this, and it does thicken as it cools. Frost cookies.

Note: This was always a favorite cookie of Preston's. It was something different from all the old favorites around, and a way to use up ripe bananas!
Jane Keefover Beatrice - Nebraska
In loving memory of
Preston S. Keefover
4 T. butter or margarine
1/2 tsp. vanilla
4 c. powered sugar
6 T. brown sugar
4 T. cream ( I use 2 T milk with 2 T butter)

PATRICIA'S FAVORITE "CHOCOLATE FUDGE "

2 T. butter
pinch of salt
1 tsp. vanilla
2 c. sugar
2 squares chocolate or 6 T. of cocoa
1 c. milk


Pour sugar, chocolate and milk in a sauce pan and stir until blended. Heat to a rolling boil, then turn down to a medium boil. Cook until soft ball stage (A tsp. of the liquid forms a ball when put in a glass of cold water.) This takes about 20 - 30 minutes. Remove from heat. Add butter and vanilla. Then beat until liquid losses its shine. Quickly pour fudge into a greased square pan. Cool and enjoy!

Note: This is the best chocolate fudge ever!
Darlene McLay - Canada
In loving memory of
Patricia Dawn Andrews
I can't wait for the time when we can soar together again, both aware of each other. Until then, live your life to the fullest & when you need me, just whisper my name in your heart. I will be there.
Emily Dickinson


YUMMY COOKIES & CANDY
Parents of Suicides

Friends and Families of Suicides