33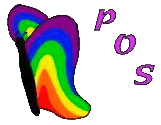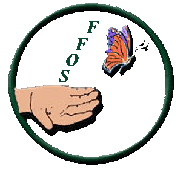 POS - FFOS
Memorial Cookbook

Remembering
Those Who Have Died
by Suicide

CAMERON'S PASTA CARBONARA
("Bacon and Egg Spaghetti")
2 large egg yolks
4 T. grated Parmigiano Reggiano
grated Parmigiano Reggiano for sprinkling
1/4 c. finely chopped parsley
1/2 black pepper to taste
salt to taste
(16-oz.) uncooked fettuccini
(8-oz.) bacon
2 T. butter
4 cloves chopped garlic
1/4 tsp. crushed red pepper flakes
1 cube chicken bullion, dissolved in
1/2 c. boiling water, or 1/2 c. chicken stock
Bring water to boil, add salt and pasta and cook 8 minutes. Do not drain – ¼ cup of boiling pasta water is needed later in the recipe. While pasta cooks - saute bacon until it browns. Crumble cooked bacon, set aside. Add butter, garlic, and crushed pepper flakes to bacon drippings. Saute garlic 2 minutes. Add chicken stock to the pan, reduce the liquid, about 2 minutes. In a bowl or pan, beat together egg yolks, 4 tablespoons cheese, and while whisking vigorously, stir ¼ cup boiling pasta water. Beat in parsley and pepper and set aside. Drain pasta. Add pasta to pan with bacon and garlic. Over medium-low heat, toss pasta with bacon mixture, then add egg mixture and toss 1 minute, then remove from heat. Continue to toss until sauce is absorbed and thickly coating the pasta. Season with salt and pepper and sprinkle servings with grated Parmigiano Reggiano. Serves four.
Note: Cameron, his dad, his sister, & I took a trip to Playa del Carmen, Mexico in 1999. One of Cameron's favorite foods of the trip, from an Italian restaurant in town, was (his translation) "Bacon and Egg Spaghetti!"
Jane Brendle - North Carolina
In loving memory of
Cameron Brendle

BUCKY'S FAMOUS GRILLED CHEESE SANDWICHES
4 pcs. Kraft American cheese
butter
4 slices bread, any bread will do
lots of butter



Preheat a cast iron skillet over medium heat, butter 2 slices of bread with lots of butter place, butter side down, in heated skillet. Put 2 slices of cheese on each piece of bread In pan . Then butter the other 2 slices of bread and put on top of the cheese with butter on top. Grill until lightly browned. Flip over, Cook other side til cheese has melted, Flip again and take out of skillet and ENJOY. Makes 2 sandwiches (as one was never enough for Bucky)

Note: I Remember Bucky making these all the time for all of us. He made these for his Dad and I Christmas Eve morning before he took his life. I hope the next time you eat a grilled cheese sandwich you remember Bucky. I asked everyone what certain food they remembered Bucky best for, and they all said......"his Famous Grilled Cheese Sandwiches!"
Linda Garrett - Virginia
In loving memory of
William Steven (Bucky) Garrett, Jr.
For me, being a survivor has made me a participant/observer in my own inner struggle between wanting that to be the most important fact of my life and wanting it to be the least important.
Edward Dunn


MOUTH-WATERING MAIN DISHES
Parents of Suicides

Friends and Families of Suicides