37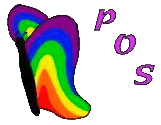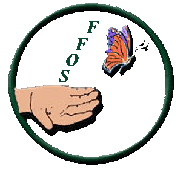 POS - FFOS
Memorial Cookbook

Remembering
Those Who Have Died
by Suicide

HOMEMADE RAVIOLIS FOR RALPHIE AND THE
WHOLE CREW
Raviolis
1 tsp. salt
olive oil
12 c. sifted flour
15 eggs
Take the flour and form a bowl on the table. Add eggs and salt. Beat the eggs well with a fork and gradually start to pull the flour in. Soon it is time to get the hands in there and mix. It should be real yellow and very smooth when all blended you may have to knead it like bread dough. When mixed, rub dough all over with olive oil and let sit, covered with a towel, for about an hour. You are ready to roll. It is very elastic and a pasta machine is great. Roll the dough until you feel it is thin enough I usually put my hand under and if I can see the shape of my hand it is thin enough.
Filling
4 lbs. Ricotta cheese
4 eggs
salt to taste
pepper to taste
1-2 bunches parsley (or to taste), chopped
Mix all ingredients, and voila make a ravioli. I place on the counter on a white sheet which is lightly floured and after a bit turn them over to dry on both sides. Sometimes I flash freeze them so when they are place in a bag they do not stick together. You should get 125 or so. We like them on the bigger side.

Note: Good Luck and think of Ralphie when you make them. Argia, Mother of My Beautiful Raphael
Argia Caines - Pennsylvania
In loving memory of
Ralph A. Caines, Jr.

FRED'S FAVORITE MACARONI-CHEESE PIZZA
1/4 c. green pepper, chopped
1 tsp. oregano leaves
1 tsp. basil leaves
1 c. pepperoni slices
1 (4-oz.) c. Mozzarella cheese, shredded
1 (7-oz.) pkg. Macaroni & Cheese dinner
2 eggs
1 (8-oz.) can tomato paste
1 (4-oz.) can mushrooms, drained
1/4 c. onion, chopped






Prepare dinner as directed on pkg. Add eggs...mix well. Spread into well greasedpizza pan or baking dish. Bake at 375° for 10 minutes. Combine tomato sauce, mushrooms, onions, green pepper & seasoning. Spoon over dinner. Top with meat and cheese... bake for 10 minutes.
Variation: Substitute 1lb. Italian sausage, crumbled. Cook and drain for the pepperoni.

Note: I made this for my 3 sons for Christmas one year and put them in a blue baking dish.. A note was attached that "When you want more, return the blue dish empty and I will return it full" Sure enough every couple weeks one or the other would return the empty dish.....Fred's dish came in on a regular weekly schedule. He really liked it.

Karen Tronecker - Wisconsin
In loving memory of
Fred Robert Strobel
Seeing death as the end of life is like seeing the horizon as the end of the ocean.
David Seals


MOUTH-WATERING MAIN DISHES
Parents of Suicides

Friends and Families of Suicides