135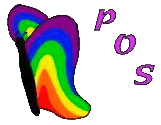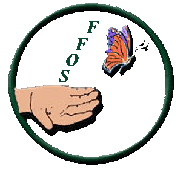 POS - FFOS
Memorial Cookbook

Remembering
Those Who Have Died
by Suicide

RICH'S "HARD CHARGER ENGLISH TOFFEE"
1 pkg. semi-sweet chocolate chips
(14 oz or so)
1 c. coarsely chopped pecans
3/4 c. finely chopped pecans (for reserve)
2 c. sugar
5 T. water (enough to dissolve sugar)
1 T. cornstarch
2 tsp. pure vanilla
1-lb. softened butter (4 sticks)


Combine sugar, water, corn starch and vanilla until dissolved. Add butter and cook until 260° on a candy thermometer, stirring constantly to avoid scorching. Add chopped nuts and cook up to 300° . (Iit will have turned to a very deep golden tan color). This process may take about 10 minutes, so be patient. Undercooking will make for a softer toffee, if desired. Pour into a large cookie sheet and quickly spread evenly to edges. Immediately sprinkle the chocolate chips on top of the hot toffee and as they melt, spread out an even, smooth top coating. Then, sprinkle the reserve 3/4 cup of finely chopped pecans. Chill in fridge and then break into bite size pieces.
Serves a bunch. *Tip; you can use a Dutch oven or even a large wok with the temperature control, but for easiest cooking and clean up, use one with Teflon coating.

Note: This is a secret recipe I wish to share, often cooked by my late husband. You will become everyone's favorite friend and neighbor with this one!
Carla Stumpf-Patton - California
In loving memory of
Sgt. Rich Stumpf, USMC

I think about how much I miss him, and start to feel sorry for myself...but then I think about all the people who never got the chance to meet him, and I start to feel sorry for them.
Unknown

PUMPKIN BARS FOR OUR PUNKIN' REESEY
Pumpkin Bars
Mix dry ingredients except sugar, and set aside. Cream together sugar, oil, eggs, pumpkin, and vanilla. Combine dry ingredients with pumpkin mixture. Spray a cookie sheet (with at least 1 inch sides, 16 x 14) with non stick cooking spray (Pam). Pour mixture into pan. Bake at 350&° for 20-25 minutes. (To test for doneness, insert a toothpick in the center to see if it comes out clean.) Let cool. Top with cream cheese frosting.
Cream Cheese Frosting
1 stick butter
1 (8-oz.) pkg. cream cheese, softened
1 bag powdered sugar
1 T. vanilla extract


Blend butter and cream cheese until smooth. Add powdered sugar until desired
consistency is reached. Add vanilla. Enjoy. Makes about 24 bars.

Note: This recipe created QUITE the family feud as to WHOSE it was. Here's to the memories - We love and miss you Reesey and her Momma Jude, our wonderful Sis.
Karla Henderson - Missouri
In loving memory of
Durese (Reesey) Farris Nelson
1 tsp. pumpkin pie spice (can be substituted for ginger, nutmeg & cloves)
2 c. sugar
1 c. oil
4 eggs
1 (15-oz.) can pumpkin
1 tsp. vanilla
2 c. flour
2 tsp. baking powder
1 tsp. baking soda
1/2 tsp. salt (may be omitted)
2 tsp. cinnamon
1/2 tsp. ginger*
1/2 tsp. nutmeg*
dash cloves*


YUMMY COOKIES & CANDY
Parents of Suicides

Friends and Families of Suicides