127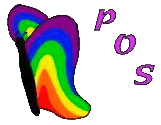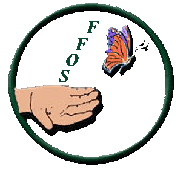 POS - FFOS
Memorial Cookbook

Remembering
Those Who Have Died
by Suicide

CANDY CANE COOKIES JUST FOR RALPHIE
1 tsp. vanilla
2 tsp. almond extract
2 3/4 c. flour
red & green food coloring
2 sticks butter (not oleo)
1 egg
1 c. powdered sugar
1/2 tsp. salt

Mix first butter, egg, sugar, salt, vanilla and almond extract together well; then add flour. You may sprinkle a little flour in rolling but not much. (If it is too dry the strip will not form.) Also the butter is enough, you do not have to grease the sheet and do not make the balls ahead of time the dough will dry. Mix well until it forms a nice ball of dough. The dough should be soft and have a little sheen from the butter. Divide dough in half, then divide one half in half again. One big white ball and the 2 smaller, color one green and one red. Use enough coloring as it lightens in the oven. Take a little white and form a ball then a little red. Here is the tricky part. you roll them together in a circular motion and going around in a complete circle to form the strip. if
you roll too much and not in the circle motion the strip will roll out and it will not blend together like a perfect cane. Then repeat with the green and white.. You will get about 60 cookies from the batch. Bake at 350° for about 11 minutes just till the edge shows a little color. (Cookie Size about 4 inches.) In rolling you have to be light on the dough as not to flatten it out or to get a ridge between strips they must blend in, they must look like a store bought cane. It takes practice but it can be done and they are beautiful. When your good you can make red and green, and red, white and green, they look neat.

Note: They are a simple butter cookie but very hard to roll; Good luck and think of Ralphie when you make them.
Argia Caines - Pennsylvania
In loving memory of
Ralph A. Caines, Jr.



BRIAN'S PEANUT BLOSSOM COOKIES
Cream Shortening, peanut butter & sugars. Add egg, milk and vanilla. Sift together dry ingredients. Stir into creamed mixture. Roll in one inch balls and roll in sugar. Bake at 375° F for 8 minutes (7 1/2 depending on how hot your oven is). Place chocolate kiss on each cookie and bake 2 additional minutes. Makes approximately 3 dozen.
Sherry Biddle - Nevada
In loving memory of
Brian Biddle
1/2 tsp. salt
1 egg
2 T. milk
1 tsp. vanilla
36 chocolate kisses
1/2 c. shortening
1/2 c. peanut butter
1/2 c. granulated sugar
1/2 c. light brown sugar
1 3/4 c. flour
1 tsp. baking soda


YUMMY COOKIES & CANDY
Parents of Suicides

Friends and Families of Suicides