23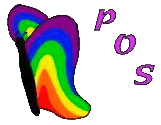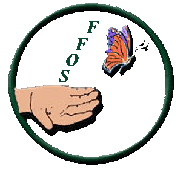 POS - FFOS
Memorial Cookbook

Remembering
Those Who Have Died
by Suicide

CHAD'S FAVORITE SWEET POTATOES
5 c. sugar
1/2 c. water
6 sweet potatoes
1 stick butter
Slice potatoes in 1/4" slices and place in large pan. Add butter, sugar and water. Bring to a boil, lower heat and simmer 45 minutes or until potatoes are tender.
Nedra Brunette - Texas
In loving memory of
Chad Brunette
6-8 lg. potatoes
olive oil
6-8 lg. onions
1 c. chicken broth
red ground cayenne pepper
salt
black pepper
3 c. grated sharp cheddar & Romano cheese
CHUCK'S IRISH POTATOES AU GRATIN
Cover bottom of casserole with olive oil and rub oil also on the sides. In casserole dish, place a layer of sliced potatoes then a layer of sliced onions, then a layer of cheese. Sprinkle each layer with salt and pepper to taste. Repeat layering until casserole dish is full. Pour chicken broth over all the ingredients in casserole dish... Bake at 375° for one hour. Serves 4 to 6.

Note: Chuck's forte was barbeque, but loved his side dish creations that would satisfy any man's hearty appetite. This recipe was often doubled so there would be more than enough. He never wanted anyone to say that there was not enough food at the O'Neill abode.
Sharon D. O'Neill - Tennessee
In loving memory of
Charles (Chuck) F. O'Neill, III

BUCKY'S CHEESEY NEW POTATOES
1 c. fully cooked real bacon pieces
2 c. shredded cheddar cheese
1/4 chopped parsley
12 medium-sized new potatoes, unpeeled,cut into cubes
1/2 c. butter or margarine, melted
1/4 tsp. pepper





Cover potatoes with salted water and bring to boil. Reduce heat and cook about 15 minutes or until potatoes are tender. Drain potatoes and cool slightly. Stir in butter and pepper, toss lightly. Spoon half of potato mixture into a lightly greased 3-quart casserole dish. Top each half with cheese and bacon. Repeat layers. Bake at 350 degrees for 20 minutes or until bubbly. Garnish with parsley. Serves 8-10 people

Note: Bucky loved Cheese!! And he loved to Make and EAT anything with cheese!!!
Linda Garrett - Virginia
In loving memory of
William Steven (Bucky) Garrett, Jr.
BUFFY'S SCRUMPTIOUS MASHED POTATOES
Saute basil with olive oil, salt and pepper. Bake garlic clove sprinkled with olive oil wrapped in aluminum foil until tender. Boil potatoes with skin on till tender. Mash potatoes with butter and milk, add garlic and basil continue mashing till fluffy.

Carole Riggs - California
In loving memory of
Buffy Leigh Bergsetter
red potatoes
basil
garlic
extra virgin olive oil
salt
pepper
butter
milk


VARIOUS VEGETABLES & SIDE DISHES
Parents of Suicides

Friends and Families of Suicides