1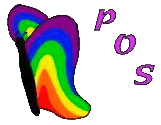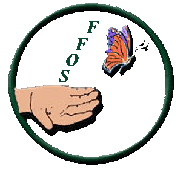 POS - FFOS
Memorial Cookbook

Remembering
Those Who Have Died
by Suicide

ANTHONY'S SMOKED FISH PATE

(3-oz.) butter
2 level tsp. fresh chives chopped
(6-oz.) low fat cream cheese
1 (12-oz.) bottle chili sauce
1 (10-oz.) jar grape jelly

Place fish in shallow dish, add 60 milliliters of water. Cover and cook on high for 6 minutes. Remove skin and bone, and flake the fish. Stir the lemon and rind into the fish and season with pepper and salt. Place the butter in a bowl and melt for one minute. Stir the butter into the fish, add chives and cream cheese, mix well. Place equal quantities of pate into 6 ramekin dishes. Chill for approximately 2-3 hours before serving. Preparation time 8 minutes (Serves 6)
Rosaleen McCabe Lawless - Ireland
In loving memory of
Anthony Lawless
CHAD'S FAVORITE LITTLE SMOKIES



(12-oz.) Haddock fillet
1 lemon, juice and rind
salt and pepper to taste
1 tsp. Dijon mustard (scant tsp.)
1 pkg. little smokies (large pkg.)

Over very low heat, or in a crock-pot, melt the jelly. Stir in the chili sauce and mustard. Add little smokies and simmer for at least 1 hour.
Nedra Brunette - Texas
In loving memory of
Chad Brunette

ALICIA'S TACO DIP

1 pkg. taco seasoning
grated cheddar cheese
chopped tomatoes
plain or seasoned taco chips
1 (8-oz.) cream cheese, softened
chopped green onions
1 c. sour cream
shredded lettuce



Cream 8 oz. softened cream cheese with 1 cup sour cream. Stir in package of taco seasoning. Spread out on a platter and refrigerate for one hour. Top with tomatoes, green onions, lettuce, and cheddar cheese. Serve with chips.

Note: This was Alicia's favorite party food. She always offered this dip for school parties.
Dwain & Debbie Lawless - Canada
In loving memory of
Alicia Anne Lawless








Time does not heal. It makes a half-stitched scar and again you
feel grief as total as in it first hours.

Elizabeth Jennings


ANGELIC APPETIZERS & BEVERAGES
Parents of Suicides

Friends and Families of Suicides