5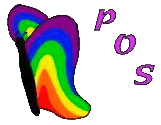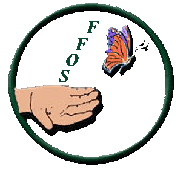 POS - FFOS
Memorial Cookbook

Remembering
Those Who Have Died
by Suicide

DOUG'S GRANDMA'S INCREDIBLE KREPLACH
(Jewish wontons) Filling
1 hard roll
3 onions (approx.)
salt or pepper to taste
1 pc. liver (very small piece, preferably steer)
1 slice middle chuck (about 2 lbs.)



Broil the liver. Boil the middle chuck in seasoned water until it is soft. Soak the hard roll in the meat broth and drain. Saute the onions until very soft and sweet (do not brown). Grind all the ingredients together. (I do a little of each at a time.) Taste and add salt or pepper to your preference.
Dough- for each batch- we usually make 5 or 6
1 c. flour (pre-sifted or you must sift)
1 tsp. salt
1 lg. egg
1/3 c. water
water, a few drops at a time. Mix until the dough is right for rolling, you can add more water if needed. Turn onto lightly floured board. Knead until smooth, turning and folding several times. Cover lightly with cloth and let stand for 20 minutes. Roll as thin as possible. Cut into small squares, about 3". Fill with meat and press edges closed tightly in a triangle shape. Fold 2 opposite corners of triangle together and press ends of dough together (like a wonton). Boil in lightly salted water until they float. Remove from water, place in colander or strainer. Rinse thoroughly under cold water. They can be browned before eating if you prefer. Can be frozen as well and eaten whenever. Can put in soup or eat as a snack. They are delicious. Serves a large family with leftovers.

Recipe Note: Douglas and Jeremy loved them. Now Jeremy and I make them together. This is our family favorite. My mother and aunt would spend days before a holiday making kreplach. It takes time but is well worth it. A big treat was to save a few bags in the freezer to bring out as a surprise. Douglas loved them.
Marcia Gelman Resnick - New Jersey
In loving memory of
Douglas Allan Klein

DANNY'S BLENDED FRESH FRUIT DRINK
1 kiwi, cubed
1/2 c. orange juice
1/2 c. chipped ice
1 large ripe banana, sliced
1/2 ripe mango, cubed
1/2 c. fresh or frozen strawberries






Blend in electric blender until smooth. A very refreshing summertime drink or
anytime drink. Serves 2 to 3 people.

Note: Dan loved to experiment with different fruits and come up with something delicious.
Anita Triplett - Pennsylvania
In loving memory of
Danny Triplett
By letting go of the secret of our loved one's death, we can begin to reclaim our memories of his or her life.
Carla Fine


ANGELIC APPETIZERS & BEVERAGES
Parents of Suicides

Friends and Families of Suicides