41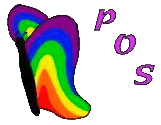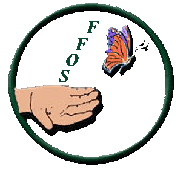 POS - FFOS
Memorial Cookbook

Remembering
Those Who Have Died
by Suicide

LAURA'S FAVORITE MAC & CHEESE WITH BUTTERED

salt to taste
fresh ground pepper to taste
1 lb. elbow macaroni, cooked
1 c. plain dry bread crumbs
5 T. unsalted butter
3 T. all-purpose flour
2 - 2 1/2 c. milk - 2% or homo milk
1 (8-oz.) mixed cheese such as extra old cheddar colby, white cheddar cut into 1/2 inch cubes

Simple easy to follow directions. Preheat oven to 350°F. Butter baking dish. In a large sauce pan, melt 3 tablespoons butter over medium high heat. Add flour. Cook whisking 2 minutes. Add milk. Cook, whisking 3 minutes. Reduce heat to medium. Add half of the cheese. Cook, stirring until melted. Season with salt and pepper. Stir in macaroni and remaining cheese. Stir just until combined. Spread macaroni into prepared dish. In a small bowl, melt remaining 2 tablespoons of butter in microwave oven. Stir in bread crumbs until evenly moistened. Sprinkle over macaroni. Bake 45 minutes or until bubbling and golden brown on top. Let stand for 15 minutes before serving. Serves....6 people
Carol Tracy - Canada
In loving memory of
Laura Lee Tracy
MIKE'S CHILI DOGS
Directions: Preheat oven to 300°. Heat chili on stove top. Bake hotdogs in oven until browned. Place hotdogs in buns and top with chili. Enjoy! Serves 8-10.

Note: This recipe is special to me because it is what my group of friends ate the first night I met Mike.
Josh Miller- Colorado
In loving memory of
Michael Mariscal McNearney, Jr.
1 can Hormel chili
1 pkg. hotdogs
1 pkg. hotdog buns

KEVIN'S FAVORITE TACO SALAD
grated cheese
ranch style beans
1 bags Doritos - large
Catalina dressing
2 lb. hamburger or ground turkey
diced onion
lettuce
tomato




Brown hamburger or ground turkey with diced onion. Drain grease. Mix with lettuce, tomato, grated cheese, ranch style beans, one large bag of Doritos, and top with Catalina dressing. Serves a large family.

Note: Kevin loved this taco salad and could eat it the whole thing if we had let him. We used to tease him that he would have to be last in line or no one else would get any. He would fill his plate up till it looked like it would fall over.
Glenda Rhodes-Madison - Oklahoma
In loving memory of
Kevin Eugene Rhodes
I wrote your name on the sand...but the waves washed it away.
I wrote your name on the sky...but the wind blew it away.
I wrote your name in my heart...and forever it'll stay.
Unknown


MOUTH-WATERING MAIN DISHES
Parents of Suicides

Friends and Families of Suicides