"In Memory of Our Bright Stars"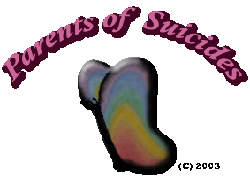 Member: Ruth Burleson
Alabama, USA





~~In Loving Memory of~~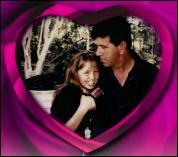 Claude John Burleson, Jr. (40)
5/24/55 - 5/22/96

Claude & his daughter, Alicia (13)
taken one month before his death

"Precious memories, how they linger
How they ever flood my soul"

Son, you took a part of our hearts
that can never be mended in this
world. Looking forward to seeing
you again.

Much love, sadly missed by
Mom, Todd, Jennifer, Kaitlyn, Kevin
Alicia, Lucrecia and Devon






Member: Mary & John C.
Tennessee, USA

~~In Loving Memory of~~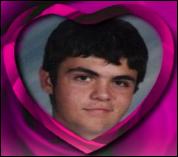 Lucas Edward Copeland (Luke) (16)
10/25/79 - 9/16/96





Picture was taken just a few days before his death.
Dearest Luke,

It seems unreal that you're gone. Your smile, your helping hands, your arm around the shoulder of a friend, the way you listened to those in need--we all miss this about you.

We miss seeing you hit a double, strike out or catch a grounder, watching you bowl on Thursday nights, gazing in amazement as you got "nothing but net" while performing a trick shot, listening to the miraculous way you played the drums.

The way you would always stick up for what you believed, the glint of mischief in your eye, your kindness and compassion--all these we miss about you.

We thank God for giving us the honor of being your family. We celebrate your life and know that you're in a much better place.

And yet, we miss you. Remember, we'll always love you and look forward to a time when our family can be whole again.

We love you,
John, Mary and Lydia Copeland






Member: Debbie.
Tennessee, USA





~~In Loving Memory of~~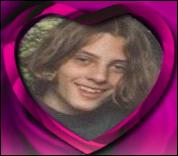 Joshua Todd Ginter (15)
10/31/81 - 11/6/96

This is Josh...my Angel Child...my firstborn, the first to call me Mom...the child that has the special part in my heart...the child that I miss more and more as each day passes....the child that had a smile that warmed the old and the young....the child that was so protective of his family....he hid his feelings for our sake....he put on a "mask" for us. The child that I hope knows how much he is missed and loved.....more everyday.....forever and always...
Love,
Mom






Member: Melanie Peter
Ohio, USA

~~In Loving Memory of~~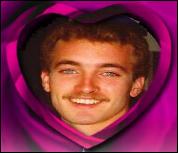 Brian Hearn Poole (24)
12/30/68 to 04/07/93

A handsome, good and brilliant young man whose depression went untreated until it killed him. He didn't want to die; only to stop living in pain. For ten years he fought for his life with heroic strength... until that last day...

Melanie Peter
Brian's mom






Member: Max & Mary Pummell.
Ohio, USA





~~In Loving Memory of~~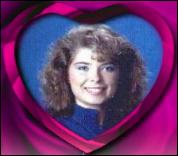 Cherie Lynn Pummell (24)
8/26/71 - 5/8/96

Daughter to Max and Mary
Sister to Bill and James

The Rose Beyond The Garden Wall

A rose once grew where all could see,
sheltered beside a garden wall.
And, as the days passed swiftly by,
it spread its branches,straight and tall...

One day a beam of light shone through
a crevice that had opened wide~
The rose bent gently toward its warmth
then passed beyond to the other side...

Now, you who deeply feel its loss,
be comforted ~ the rose blooms there ~
Its beauty even greater now,
nurtured by God's own loving care.

To our special Rose:
We love you and miss you ~ Dad, Mom, Bill & James






Member: Tami Barton





~~In Loving Memory of~~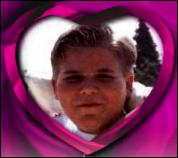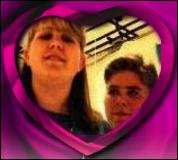 Christopher Michael Tyni (15)
9/8/80 - 9/19/95

(left picture:Christopher looking at his sister, Alyssa. They were 15 1/2 months apart and very close. Right Picture: Christopher and birds in Spain)

Christopher,
Your 15th birthday had just passed. How was I suppose to know it would be your last one with us? No warning signs or any notice that you were about to end your life. You just vanished with one shot to your head. I didn't even have a chance to try to save you, not a word to me that you needed help. I don't believe that you gave up on life. I believe that one moment in time came when you weren't in your "right mind" and you left us. I long for the days we shared together. The happy times, the sad times, the frustrating times. Life is never perfect, but we were happy. I am sad that I can not hear your voice or see you smile or feel your arms around me for a big hug or a kiss goodnight or good-bye or find out how your day went. I will never hear you play the drums and bells or listen to one of your debates or bake you another birthday cake. The day will never come for me to see you drive a car or see you graduate or see you get married and have children or have a career in whatever you decided you wanted to do in life. All the dreams and hopes, laughter and tears you and I had were taken away in a minute. We should have had a long lifetime together. I miss you more and more everyday that you are not here with us. You wrote me a note that said "I will see you on the other side." I will hold you to this, because I can't bear the thought that I will never see you again. You and Alyssa were my life. I miss that life that we shared, immensely. Forever young and in our hearts to the end.
Love always,
Mom






Member: Connie





~~In Loving Memory of~~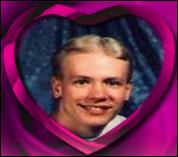 Blake L. Hansen (19)
8/4/76 - 12/22/95

Blake's life was cut short by the disease of severe depression. Blake was a very affectionate, sensitive, kind-hearted and loving son. Blake knew no boundaries when it came to helping someone else. Blake was highly intelligent and artistic and trained in the Army Reserves at age 18. After finishing Military training as a combat engineer, Blake attended College. Blake's depression began to interfere with College and he attempted to get help from our local Via Christi Hospital for treatment for his severe depression. Blake begged the hospital and community mental health center to help him. I begged them. They ignored our frantic pleas for help and took toll of Blake's energies and endurance and exhausted the last vestiges of his courage and strength. Blake fought for his survival as long as he could, and then longer. In May, 1999, a panel of 12 jurors found Via Christi Hospital unanimously guilty for the wrongful death of Blake. We will continue, forevermore, to fight for proper medical treatment and patient rights for those suffering from mental illness.








Member: Nancy Marcoux-Hodges
May Nancy rest in peace!!!! Nancy joined her daughter on November 18, 2005
after a very long fight for her life. She touched many!
New Jersey, USA





~~In Loving Memory of~~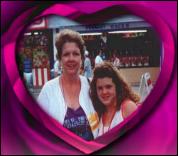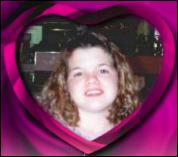 Jennifer Lynn Marcoux (17)
1/4/80 - 10/31/97






Pictures: Jennifer, and Jennifer and mom (Nancy)

My heart is broken, so now I must go......I
have to get out of this horrible hole.

Freedom comes when you learn to let go, your heart was open , but still I must go. I am a lesson that you had to learn,you were my fortress....my teacher,my mother but the pain is severe, you must see I could no longer stay here.

Pain is a warning that something is wrong.......
I prayed to God my life wouldn't last long. There's nothing left to try.........
There's no place to hide.

There's nothing left to lose.........
my heart can no longer be bruised

Jennifer I pray you are at peace, and finally out of pain ........
I love you my precious daughter.
See ya on the other side , my angel :)






Member: Norman A. and Naeyo Blowers
Hawaii, USA





~~In Loving Memory of~~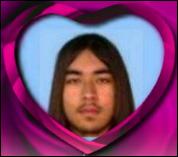 Hugh Hisashi Blowers (17)
5/5/82 - 6/3/99

Why did you leave this earthly existence so early
and end all the dreams and hope,
That you had so eagerly shared with others
even though you knew you could never cope,

Why couldn't you wait a day longer
or just long enough to give us time needed,
To say goodbye and give you a hug
before the final call you heeded,

Why didn't we tell you more often
when you were here, safe in this place,
That we all loved and adored you
while we could still gaze on your beautiful face,
Why did this suddenly happen,
the worst nightmare of all,
Was is something we did that
Caused you to take this great fall,

Why did you think we would not listen
To your problems, the things that were now,
In your eyes great mountains that could
not be conquered any way you knew how,

Why are we standing in this beautiful place
holding flowers to put in front of your urn,
wondering why this had to happen to you
of all people, it wasn't your turn,

No blame can be laid, no questions answered
except by the One who is the King of Kings,
The "I Am", Master of all, when we end this life
finally seeing what the Ultimate Glory brings.

Hugh, you've finally found the peace you so
desperately craved. Rest In
Eternal Peace with God.

Mom, Dad and Masami.






Member: Jill
North Carolina, USA





~~In Loving Memory of~~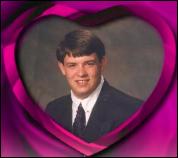 Dusty (23)
05/30/76 - 06/07/99


"If tears could build a strairway,
and memories a lane,
I'd walk straight up to heaven
and bring him home again."