Member: Doyle Simmons
Maine,U.S.A.





~~In Loving Memory of~~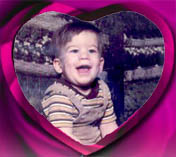 Anthony Doyle Simmons (18)
06/08/82 - 08/14/00
To our precious Anthony...
On a rainy Monday in August our world stopped turning.
For you decided that it was your time to go home.
We are left with such sadness and pain like we've never known before.
A part of us died that day with you.
Life will never be the same as it was before.
All we have now are the precious memories you've left behind,
that we'll treasure until the day that we're all together again.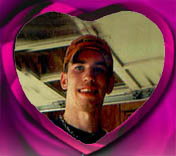 Not a day will ever pass that we don't think of you
and wish we could turn back the clock and change it all.
We miss your beautiful smile so so very much.
We're so very sorry Ant that you really never knew just
how very special you were,are and always will be.
"MAY GOD BLESS YOU AND KEEP YOU UNTIL WE MEET AGAIN"
All of our love forever,
Dad, Jody, Jess, Ryan
OXOXO
ANTHONY:
You may have felt like the king,
that day when you got to dance
with the bride dear brother,
but because of that dance
I will forever feel like the queen.
So thank you Anthony for the dance.
I Love You,
Jody

Member: Marcy Carter
Lansing ,MI





~~In Loving Memory of~~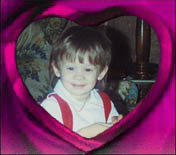 PJ (Philip) ( 12)
04/10/89 - 05/08/01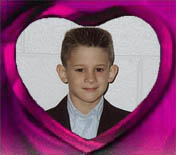 Member: Nancy M.
Eureka, Illinois





~~In Loving Memory of~~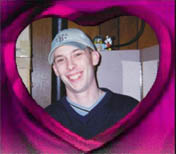 Matthew Eugene Crawford (21)
08/18/1979 - 09/04/2000

Member: Jonathan H.
Laguna Niguel, California





~~In Loving Memory of~~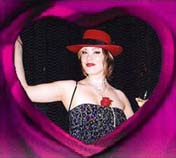 Delia Hayward (33)
11/23/68 - 03/24/02
















Member: Alice Stephens
Ellicott City, Maryland





~~In Loving Memory of~~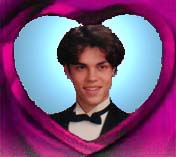 Colin ( 22)
09/02/76 - 03/29/99
















Member: Mary
San Antonio, Texas





~~In Loving Memory of~~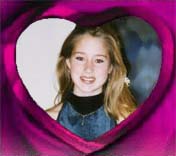 Misty Ann McIntosh (19)
12/22/81 - 05/02/01

She walks in beauty, like the night
Of cloudless climes and starry skies,
And all that's best of dark and bright
Meets in her aspect and her eyes;
Thus mellow'd to that tender light
Which Heaven to gaudy day denies.
One shade the more, one ray the less,
Had half impair'd the nameless grace
Which waves in every raven tress
Or softly lightens o'er her face,
Where thoughts serenely sweet express
How pure, how dear their dwelling-place.
And on that cheek and o'er that brow
So soft, so calm, yet eloquent,
The smiles that win, the tints that glow,
But tell of days in goodness spent,
A mind at peace with all below,
A heart whose love is innocent.
-- LORD GEORGE GORDON BYRON




Member: Diane Wilkes
Annapolis, Maryland





~~In Loving Memory of~~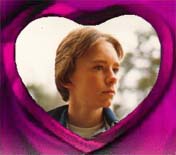 John Anthony Tyler (14)
11/01/70 - 04/21/85

"MY JOHNNY"
It's been years since you went away, and John I miss you everyday.
To hear your voice, to see you smile, to sit and talk with you awhile.......
A million times for you I've cried, wishing that you hadn't died...
If I could have one wish my love, and know it would come true,
I'd telephone to heaven and ask to speak to you.
Loving & Missing you always,
Mommy







Member: Christine
Australia, NSW





~~In Loving Memory of~~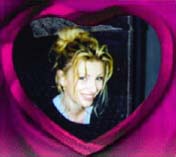 Janis Nelson (25)
09/22/72 - 06/28/98


















Member: Kathi (Kit) & Keith Lesinski
St. Peters, Missouri





~~In Loving Memory of~~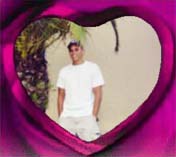 John Donaldson Muys (24)
02/02/77 - 02/07/01






Hosted by Webgrfx.com