Member: Hope (Judi) JKR





~~In Loving Memory of~~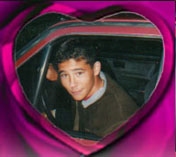 Ralph "Coop" John Romano (17)
05/08/83 - 09/19/00

"The Hardest Memories of All
Are The Ones That Will Never Be"
That smile
That laugh
That face
Were just a part of him
Those coal brown eyes
protected by thick eyelashes.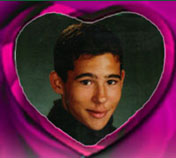 All of these and more charmed
so many to gather
and made everyone who crossed
his path matter.
A complicated soul oh so was he
so much more than I can describe to thee,
His end came too soon to explain.
I'd like the tears of those who
grieve to dry before the sun
To Happy memories that he left
when life was done.
And so it is, my best beloved.
Love, Mom
I've learned that goodbyes will hurt,
pictures will never replace being there,
memories good or bad will always bring tears
and words can't replace feelings.
Written by Ralph's Bestest Girlfriend
Forever Kim



Member: Lola
California, USA





~~In Loving Memory of~~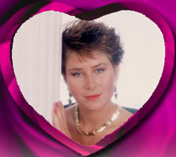 Vicki Lynn (Veazey) Moody (36)
03/30/65 - 08/02/01

If tears could build a stairway,
and memories a lane,
I'd walk right up to Heaven
and bring you home again.
Love,
Mom







Member: Wilma
Missouri, USA





~~In Loving Memory of~~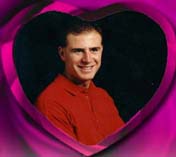 William (Bill(y) John Starkey (27)
02/03/70 - 11/14/97















Member: Sherry
Maryland, USA





~~In Loving Memory of~~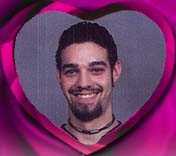 Jordan Christopher Phillips (21)
11/21/78 - 09/22/00

Lord, I have given up my pride and turned
away from my arrogance.
I am not concerned with great matters or
with subjects too difficult for me.
Instead, I am content and at peace.
As a child lies quietly in its mother's arms,
so my heart is quiet within me.

Psalm 131:1-2







Member: Sherri
South Bend, Indiana, USA





~~In Loving Memory of~~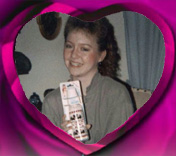 Stephanie Ann Burket(17)
11/16/73 - 07/18/91

"You Are My Angel On My Shoulder Now"
You are missed by so many of us, we have cried a
zillion tears and our hearts are forever broken.

We Love You Very Much.
Love, Mommie










Hosted by Webgrfx.com