Member: Mindi Nevils
Pennsylvania, USA





~~In Loving Memory of~~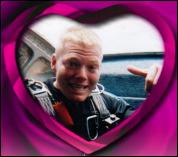 Michael Lee Nevils (23)
7/24/77 - 5/23/01

Michael,
I Love You and Miss You so much.
A part of me died on May 23rd. with you

I know that you are with God now,
and at peace!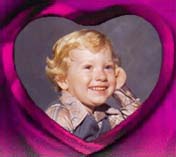 You will be in my heart forever!
Love,
Mom













Member: Dave
Chesaning, Michigan, USA





~~In Loving Memory of~~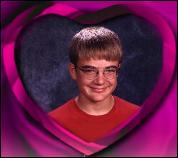 David Samuel Ware (13)
11/25/85 - 12/11/98
















Member: Linda
California, USA





~~In Loving Memory of~~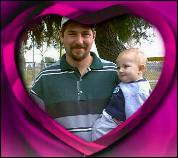 Raymond Webb (25)
05/22/76 - 07-09-01

With his son Ryan!
He was a wonderful husband and father.
He fought a 10 year drug addiction.
We love and miss him very much.













Member: Diane





~~In Loving Memory of~~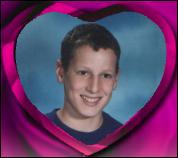 Daniel Brad Lashomb (15)
08/03/80 - 10/15/95

Loving son of Diane Funicella

Danny..
There isn't a day that goes by when we dont miss you.
Your beautiful smile, your laugh and those eyes
which twinkled like the stars. You will forever be
in our hearts..till we have the chance to be
together again..
All our love..
Mom and your brothers Bryan and Matt...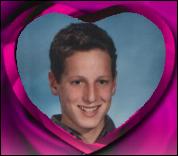 My Angel

As I look into the Heavens
Piercing through a cloud
Sometimes I think I see you
Laughing There out loud
I know it's just a dream
But it helps to get me through
Nothing seems the same
Since I said goodbye to you I know that you are happy
And watching over me
From the pain and the sadness
You have been set free In my heart I have an album
Especially of you
With pictures and memories
And times shared by two.
You've always been my angel
Now you have your wings
Walking through the heavens
Where the choir of Angels sing
As I walk along the road
That life brings each day
I know that you are with me
In each and every way
With all that you have taught me
Stored within my heart
You're so in my memories
We'll never be apart
You've always been my angel
Now you have your wings
Walking through the heavens
Where the choir of Angels sing

Copyright JR/Gods Typist 1999











Member: Linda
Leeds Yorkshire UK





~~In Loving Memory of~~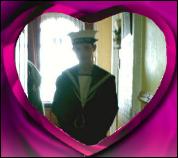 Adam (14)
12/12/86 - 6/5/01


My beautiful son, Adam.
He was 14 years old.
He died June 5th 2001.
His death ended his 3 years
of bullying on the end of a rope.

This is for you my sweet sensitive son.

Sailor stop your roaming,
Sailor cross the sea,

Sailor when the tide turns,
Adam come back to me.

From your heartbroken mum

I love you!
Till we meet again xxx













Member: Joanne
Ottawa Ontario Canada





~~In Loving Memory of~~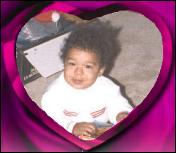 Natalie McCarthy (17)
12/29/83 - 2/3/01

FRAGMENT OF THE BROKEN HEART

The day I was told that you had died,
I stood in terror and thought they had lied,
I'll never forget the word's that were said
Natalie had hung herself and now she was dead.
My little ray of sunshine could not have been gone.
I just spoke to you two days ago. It has not been that long.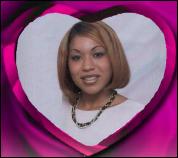 "What's up mom", was how you'd say "hi"
I surely wasn't read to say good-bye
I know the pain you felt was beyond belief.
If only you could have believed, tomorrow
could bring relief. There is always hope in another day.
But it was too late now. All I could do was pray
God has sent you for just a short time
You are with him now
Your no longer mine
All of your friends that you said had betrayed,
brought tears and teddy bears to where you were laid.
As you're big brother read your eulogy that day.
We sat in the church cried and shook in dismay
We miss you Natalie, your smile and laugh
And wish you had taken a totally different path.
The sun will never shine the same for us Nat
Our hearts are broken if you could only come back

You were beautiful and sensitive and cared too much
You had a wild sense humor and very soft touch
The thing we miss most us just having you here
Nat our hearts are broken you're in every tear

Love to our angel

Mommy, Jay, Jerome, Ging











Member: Audrey
Kentucky, USA





~~In Loving Memory of~~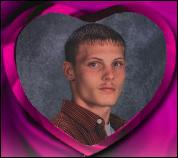 Richard Williamson IV (16)
02/06/85 - 09/21/01

In Loving Memory of Richard H. Williamson, IV

(February 6, 1985 - September 21, 2001)

Richard was a Junior at Scott County High School, in Georgetown Kentucky. His story is told by his mother, Audrey Williamson and is presented here as "a memorial for him in honor of the young teens that go through peer pressure and whatever else causes a child to do such a horrific thing." If you are depressed and have a lot of pain inside, speak to a trusted adult. If not your parents, then talk to a teacher, clergyperson or some other person whom you trust. There is help available and they will help you to get it. "Suicide is a permanent solution to a temporary problem." While it sounds like a cliché it's true. There is always help to lessen your pain but your death will cause your friends and family pain for the rest of their lives.

We never thought it would happen to us. I came home from work around 11:45 p.m. I work second shift. My husband was asleep and so was my son. The dog was barking. My husband noticed lights in our back yard. It woke him up not knowing that the police were trying to get in. I was parked on top of the hill not knowing it was my house all the ruckus was at. The police were told only my son was home. I believe god plugged both my husband and my son's ears, for they heard nothing. The neighbors did however. I asked the police what was going on and they said down the street there was a problem. I explained my house was the third on on the right. I'm sure at that time he didn't know what to say, except that they had to wait for clearance from the police because a weapon was used.

When they got the clearance I proceeded behind them and they stopped not even 100 yards from that point. I saw six policemen going in and out of my house. My husband was on his way to find out what was going on when they threw him to the ground assuming that he had shot my son Richard. He was so confused just waking up. Then my other son Brad approached the front and was also questioned. I was panic stricken when I was escorted into an ambulance for about one hour. I was told nothing. My husband was told nothing. He was sitting in a chair out front in his britches. Finally the coroner has come up and said who he was. I freaked. He said your son Richard (his wallet and cell phone were on him), apparently died from a self inflicted gunshot wound to the head. I was in disbelief. We know there was strain between his girlfriend, and the loss by force of a baby. But no one ever knew how much pain my son was feeling until we found a poem entitled "My Life As It Is".

I started to cry. We are still in disbelief. This is for all the teens who feel helpless out there. My son was popular and couldn't believe the attention this drew to every parent. The overwhelming response of sympathy was unreal. I just wish he knew how much everyone loved him and would have been able to help him prior to taking his own life.

The following is Richard's last known poem prior to suicide regarding the forced termination of his girlfriend's pregnancy:

MY LIFE AS IT IS

My life has its ups and downs
Sometimes smiles and sometimes frowns
I was alone until this love
Someone sent her from above
When I met her she wore a frown, and I turned it upside down
We've been through alot these past 5 months
Over good hills and through bad bumps
Then one day she took the test
It was news I thought was best
Until the day she came to me crying
Saying that soon a piece of us would be dying
I was hurt and angered by the decision they made
As my heart began to crumble and fade
His name would be Colin Jay
We will always remember him in our own special way
As time has past from that we are still upset
And Is something we will never forget
We must now continue on with our lives
And keep telling people those lies
We will have our chance one day
When noone will have a say
At least I still have you to hold and touch

I love you honey, I love you so much.











Member: Jerry and Nancy Renard
Nebraska, USA





~~In Loving Memory of~~


Greg Burtch Renard (22)
07/07/78 - heaven date~12/29/00






(pictured Right - Greg and Ashley, Christmas "2000")

Beloved Son, Brother, Uncle, Brother in Law