"Remembering Them Forever"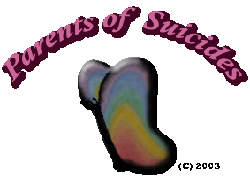 Member: Shannon Taylor
Nebraska, USA





~~In Loving Memory of~~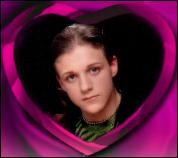 Matthew Christopher (15)
1/28/82 - 5/25/97

Voices, a thousand thousand voices
Whispering, time has past for choices
Golden days are passing over
I can't seem to see you baby
Although my eyes are open wide
But I know I'll see you once more
When I see you on the other side
Leaving, I hate to see you cry
Grieving, I hate to say goodbye
Dust and ashes forever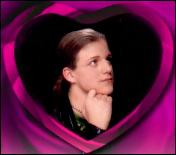 Though I know we must be parted
As sure as stars are in the sky
I'm going to see you when it comes to glory
And I'll see you on the other side
Never thought I'd feel like this
Strange to be alone
But we'll be together carved in stone
Hold me tight I'm falling
Distant forces calling
I'm so cold I need you darlin
I know you're crying......
But I'll stop your crying
When I see you on the other side




Don't you know I love you more than life itself
Don't you know that you're my pride
And I would not have you walking through this world
Without me by your side
Go to sleep my little man
Don't you weep my little man
I'd like to keep you with me all your life
But I know I can't do that
So I must try to teach you wrong from right
To keep the soldiers from your back
So go to sleep my little man
And when your dreaming you can talk to Angels
So wipe the tears from your eyes
And if there's demons
who try to steal your breath away
You can believe I'll be standing by your side
You saved me
You gave me the greatest love of all
Believe me there's no mountain that's too tall
I will gladly carry your cross for you
To take your pain away
Be strong my little man















Member: Mary Seeley
Mississippi, USA





~~In Loving Memory of~~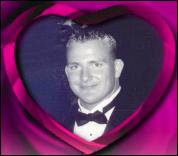 Eric Seeley (26)
12/25/74 - 10/24/00

Eric loved weight lifting, running, movies,
music, traveling, his family,
and his Chocolate Lab Godiva.

"For Eric"

Dear Eric with the dancing eyes,
We wonder how your eyes got so blue-
How it was that you were such a handsome lad-
Why it was that you could always make us laugh.

We don't know.

We wonder why you found delight as a little boy
in letting your imagination allow you to become Hans Solo,
Or a ninja warrior, or G. I. Joe,
Or just filling our hearts with joy.

We don't know

We wonder where you got the drive to be
the best offensive lineman,
the flair to tell the funniest joke,
the determination to be all that you could be,
The compassion to love your family so.

We don't know

We wonder about the pain in your heart,
If your romance with death began
When life seemed so overwhelming,
If death was your solution of choice to ease the torment,
If this was your final act of taking responsibility.

We don't know.

We don't know why...We will never know why...We don't have to know why.

We don't like it...We don't have to like it... We will never again be the same.

But we do have a choice about what we do with it.
Let us not ponder on the road not traveled
Let us not become destroyed, and thereby destroy,
Let us not try to explain the chaos of our world.

Instead, let us remember
that memories survive,
that goodness lives,
and that love is immortal.

Adapted from Janice Lord, Beckie Brown, Iris Bolton














Member: Jackie
New York, USA





~~In Loving Memory of~~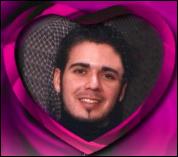 Matthew Aaron John (22)
9/29/78 - 12/20/00



"Matthew,"
"Dancing with the Angels"



You came into my life when I needed someone to brighten up my days. You were my Sunshine My only Sunshine. We grew up together at my tender young age. You taught me a lot about life. You taught me that there is such thing as unconditional love. You brought me joy boundless joy. Then came the rest of your family the rays off of your sunshine. You made us laugh with your humor. We never knew the pain that consumed you so. A pain you didn't share. You were so very brave to try to conquer your own fears alone. You were a mighty warrior in a war of unmercilous torment. Your fight is over, your pain gone, rest now my weary warrior. Safe and in the arms of eternal peace. You covered a lot of ground here on earth. Remember the feelings of love you shared with your family. The miles you covered in your journey hopping from one further fest to the next, enjoying times with your friends, Woodstock, Zoar valley, going to extremes and living life to its fullest. You lived, loved and laughed well my son. Now is the time for the healing, replenish your soul till the next time we see you, we will hold you in our hearts forever. Matthew Dance with the Angels (remember when in doubt TWIRL)

Rest peacefully my son.
Till we meet again.

Your mom forever,
Jackie.
Sadly missed by your brothers,
Ross(14) and Anthony(11).
Your sisters,
Nichole(18),Crystal(16),Amy(15) and Angela(13).
Your friends forever!

Matthew AAron John 9-29-78 to 12/20/2000












Member: Alicia
Ontario, Canada





~~In Loving Memory of~~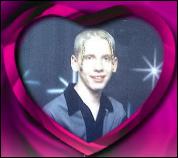 JESSE (15)
11/29/85 - 12/2/00





















Member: Johanne
Montreal, Canada, USA





~~In Loving Memory of~~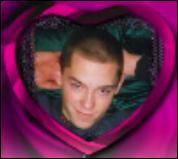 Erick(22)
9/12/82 - 12/20/00




















Member: Donna
Indiana, USA





~~In Loving Memory of~~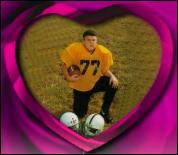 Josh (13)
9/15/86 - 12/14/99




















Member: Nancy
Louisiana, USA





~~In Loving Memory of~~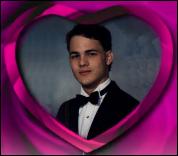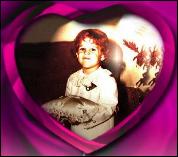 Todd Fortier (23 almost 24)
9/22/76 - 9/18/00












Member: Helen Logie
Cape Town, South Africa





~~In Loving Memory of~~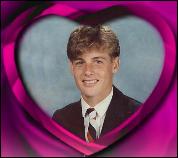 GLEN VAN DER WALT (22)
2/21/73 - 5/2/95

GLEN IS WITH NANCY OUR MAID WHO WAS WITH THE FAMILY FOR 19 YEARS
WHEN WE LOST GLEN TO SUICIDE
HE WAS LIKE HER CHILD AND HIS FAVOURITE NICK NAME
FOR HER WAS MY "ENCHEBBIE"
- DON'T ASK ME WHAT IT MEANT BUT THAT WAS WHAT HE
CALLED HER.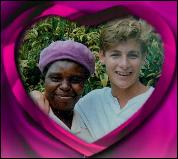 Member: Helen Logie
Cape Town South Africa





~~In Loving Memory of~~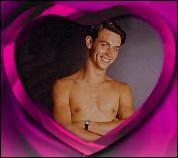 PETER VAN DER WALT (32)
4/15/68 - 5/19/00 PETER WAYNE VAN DER WALT

Born in Port Shepstone, 15 April 1968
to Helen and the late Peter van der Walt.
My Darling Peter

You have always been the sunshine of my life –
your sweet smile, your forever cheerfulness and warm and loving nature –
those memories of you will remain with me for the rest of my life.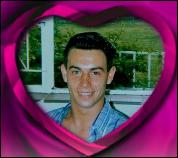 My boy, for the 32 years of your life that you were here,
I can only thank you from the bottom of my heart
for just always being there for me.
When Daddy died on 6 November 1979
and you were the tender age of 10
and your late brother Glen only 5 years old,
you stepped into Daddy's shoes trying to be a father to Glen
and always a pillar for me to lean on.

At the age of 20 and after having completed your 2 years of army training
you left home in Pietermaritburg and went to live in Johannesburg
to pursue your career with Edgars and then later on in the filming industry.
Little did we know that on 2 May 1995
that Glen would take the decision to pass on to higher plains and join Dad.
Once again you were there to shelter and try and protect me
from the painful blow of being parted
not only from Daddy but then also Glen.
You were always a source of constant joy to your friends,
work colleagues and whoever you came into contact with.
Your warm and loving smile,
your ever readiness to help – talk – console –
support anyone in need was one of your greatest attributes
and for that everyone loved you so.
Your great zest for life always inspired us all.

For those of us who trusted you as a friend
your memories are forever dear.

Five years later, on 19 May 2000 you made the decision
that your task on this earth was over
and that you had to move to that higher plain with Daddy and Glen.
Perhaps the pillar had become too heavy to bear
and was starting to crumble.

I know that you are in a beautiful place
where there is no worry, no pain, no tears
just laughter and happiness.

I love you my darling child as no words can ever explain
and my greatest wish for you is to rest in peace.

From your ever loving Mother in Cape Town this Tuesday 23 May 2000.





Message From Nel

When Peter's mother asked me to say something at his memorial service,
I was honoured.
I thought long and hard about what to say
to somehow try and make sense of it all,
but the words wouldn't come.
In the end I started writing a letter to Peter.
I think it has helped me in the process of saying goodbye
to a friend who has touched my life in profound ways.
I have decided to read that letter here today.

19 May 2000

Dear Peter

I'm still getting used to the fact
that I can't just pick up the phone and call you -
or at least leave a message - any more.
The impact of your death is still in the process
of becoming a reality in my mind
although five days have passed
since that telephone call from your mother.
Her voice was raw with anguish
as she cried out the horrible news to me
and I pressed my thumb between my eyebrows
in an uncharacteristic gesture.

I know that you knew how much pain
your decision would cause.
I also know that your despair must have been
even greater in order to go through with it.

Albert Camus said that men are never convinced of your reasons,
of your sincerity, of the seriousness of your sufferings,
except by your death.
I pray that you have received that deliverance from your sorrow
that continually eluded you in this life.

A few weeks ago you told me that you wanted to go to Pietermaritzburg
to support your mother during the Comrades.
You also said that you wanted to spend some time
with your father and brother.
I remember thinking at the time that you obviously meant
you wanted to go to where their ashes were scattered,
but now the significance
of your specific choice of words seems striking.
I would like to believe that you have been reunited with them.

You and I often spoke about the love
between you and your mother.
I remember you telling me how awe-inspiring it was
to know that there was someone who loved you
so completely and unconditionally.
You know how proud she was of you
when it seemed as if everything was going to be all right.
I know how tirelessly she was there for you
when things were not going so well.
She truly is a remarkable person
and knowing her has enriched my own life
and continues to do so.

During the past few days I have spent a lot of time
thinking about our friendship.
Although I feel sad at the moment
I am grateful for good memories that you have left behind.

To find a friendship where one can drop all pretences is rare.
And yet those moments when we show ourselves to another being
as we truly are and not as we think we ought to be
are probably the only times in our lives
that we are completely free of loneliness.
Thank you for sharing so many of those moments with me.

I don't know why you decided not to reach out
to somebody on that last night
and I shudder when I think how lonely you must have felt.
But I will never know what was going through your mind
and you and I have never judged each other
so therefore I accept and respect your choice.
That was always our motto: "Friends - no matter what."

Those of us who were fortunate to be close to you
know how hard you tried.
None of us realized though
that it would be a struggle to death.

And in spite of this struggle you always had so much to give.
You were the friend who offered to help unpack when I moved house.
The one who called every day when you knew
that my heart was sore after the end of a relationship.
The one who called me when he heard gossip about me
instead of spreading the gossip.
You were the friend who had the creativity,
but more importantly - who took the time -
to make a birthday card instead of just selecting one from a shelf.
In short - you were the type of friend that anybody is lucky to have.

I'm sorry that you lost sight
of the immense beauty and value that you possessed
for if only you could see yourself like we saw you -
who knows how different things might have been?

But "if only" doesn't bring that much comfort now
and we are left to deal with the way things are.

Your memory will continue to live on in many hearts.
There is so much that we don't understand,
but the following passage by Elisabeth Kubler Ross
presents solace and a positive way of looking at all of this.

Death is simply a shedding of the physical body,
like the butterfly coming out of a cocoon.
It is a transition into a higher state of consciousness
where you continue to perceive, to understand,
to laugh, to be able to grow,
and the only thing you lose is something that you don't need any more -
your physical body.
It's like putting away your winter coat when spring comes.

And now it's time to say goodbye for a while.
And thank you very much.
May you rest in peace, my friend.










Member: Janine
Massachusetts, USA







~~In Loving Memory of~~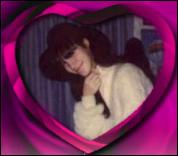 ALEXA NOEL (14)
12/20/84 - 11/19/99








Hosted by Webgrfx.com