Caleb Joseph McIntosh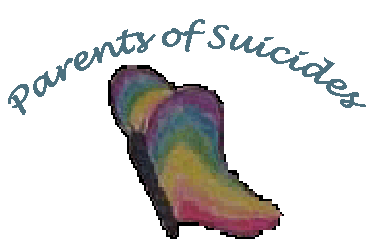 08-12-83 to 05-28-04

Caleb Joseph McIntosh


Eulogy for Caleb Joseph McIntosh

A funeral homily for Caleb McIntosh – June 3, 2004
Delivered by Fr. Gene Pistacchio, ofm

Wendy, John, Evan, Melissa, Kimberly and Dylan, we come into this sacred place
to stand by you during a tragic time in your life; a time that came upon you
ever so suddenly. I am sure it seems as though you are living in a fog, simply
hoping that this is one dark dream that will pass. Yet, the reality of Caleb's
untimely death strikes at the core of our hearts. Many thoughts and conflicting
emotions clamor for your attention, trying to make sense of it all asking:
"Why?" over and over again. There are no easy or satisfying answers to that
question especially when the world was at Caleb's feet. His one tragic choice
does not however cancel out all the goodness in him.
Life was before him and he seemed in the view of many people, to be
filled with life as he played practical jokes around the house. Can you hear his
infectious laugh? He displayed a huge heart, 'leaping through life' – on the go
– into everything.' And though he was mischievous at times, you knew that deep
in his young heart, he knew compassion as he tried to see the good side of
people- always giving them the benefit of the doubt!
His neighbors loved him, as he was always ready to help them with
the groceries or cut the grass or shovel snow! He was growing into being a very
responsible person as he took care of his family, doing all sorts of chores
around the house and yard without being asked. He made sure the family had all
the necessary items when they went out on family trips. Caleb was quite
dependable and reliable and loyal. He was a friend as well as a son, brother and
teammate. When he worked, he gave of himself 200%. When he played sports,
particularly football, he could be quite competitive as well. But there was a
gentle side of Caleb as well. His sister Kimi remembers when Caleb would come
home after a long day at school and work, he would calm Keara in his arms and
helped her to fall asleep, sometimes falling asleep right next to her.
Caleb was curious about everything and loved trying new things. One
time, when the family was in Germany, he found a chicken and decided to give it
a bath! Another time, he took apart a digital clock and tried to fix it but was
not always successful.
Caleb had just started a new job last week and was preparing himself
for Marshal University to study criminal justice in the fall. With all these
qualities and enormous promise in a young man, family and friends looked up to
him in many ways.
Brothers and sisters, today's funeral helps us to affirm all the
good choices Caleb made. So, we want to hold on to Caleb. We don't want to let
him go nor say good-bye to one so young, so talented, so loving and
compassionate. With so many virtues and 'immense integrity,' no wonder his
sudden death is so painful. How could you see it coming?
It seems to me that Caleb's parents Wendy and John have raised a very fine
young man, so fine that there is absolutely no room for guilt or shame. Wendy
and John, you have done what every other parent in this church would do and
does: Love him completely and unconditionally- JUST AS GOD DOES.
Caleb, for an unknown reason, decided to take his life-ONE TRAGIC CHOICE FOR
WHICH GOD ALSO WEEPS. At such times, it is so easy to blame ourselves and wonder
what any of us could have done to prevent Caleb from making this irreversible
choice. But blame and guilt are futile. They add nothing to our already burdened
hearts. I am confident that Caleb, given all that I know about him in a very
short period of time, would not want you, his family, to blame yourselves. I am
confident that Caleb WANTS AND NEEDS YOUR FORGIVENESS. I am confident that
Caleb HAS GOD'S FORGIVENESS. As Jesus asked his Father to forgive his
executioners immediately after they nailed him to a cross, HEAR JESUS ASK HIS
FATHER: "FATHER, FORGIVE THEM, FOR THEY KNOW NOT WHAT THEY DO." HEAR CALEB SAY
TO JESUS: "JESUS, REMEMBER ME WHEN YOU COME IN YOUR REIGN." HEAR JESUS SAY TO
CALEB: " TODAY, YOU WILL BE WITH ME IN PARADISE."
Caleb, so full of life, of vitality, always running here and there
has not stopped running, only this time, he has run into the tender arms of God.
I somehow feel that the gates of paradise are left wide open on such an
occasion, so that Caleb did not have to knock on heavens door.
I, we, cannot imagine nor judge what was in Caleb's mind but I would
strongly encourage all the young people here this morning to try your very best
to talk to someone you trust about anything that troubles you, about anything
that causes you great inner pain ….and choose life.
Oftentimes, taking one's life is not always a refusal to live as it
is an intense, irrational, and momentary desire to be rid of pain or
overwhelming sorrow, where death seems to be the only way out. Sharing your pain
can quickly change your perception that something is unbearable. Unfortunately
and regrettably, Caleb did not choose to share whatever problems he found
insurmountable and so we find ourselves at his funeral today weeping. REMEMBER,
GOD WEEPS WITH US TOO!
God will never interfere in any of our choices because of the gift
of free will but when we do make bad choices in life, God does not turn against
us because God is always on our side and is always for us. All we have to do is
look at that cross to know that God is always here for us. St. Paul tells us
that God acquits us and Jesus intercedes for us, especially when we do not know
what we do. No, nothing, NOT EVEN THE MOST SORROWFUL TRADEGY CAN SEPARATE US
FROM THE LOVE OF CHRIST. "NOT ANGUISH, DISTRESS, PERSECUTION, FAMINE, OR PERIL.
NOT DEATH NOR LIFE, NOR POWERS, NOR ANGELS, NOR PRESENT THINGS NOR FUTURE
THINGS, NOR ANY OTHER CREATURE CAN SEPARATE US FROM THE LOVE OF GOD IN CHRIST
JESUS."
Let us this morning remember and be consoled by the many wonderful
choices Caleb made in his young life, even too numerous to count. Let us also
remember that the favors of the Lord are not exhausted in the face of ONE TRAGIC
CHOICE. God's mercies are not spent but are renewed each morning especially when
we remember his Son's own suffering and death around this table of fellowship
and communion. Let us place our hope in God's faithfulness toward us knowing
confidently that death is not the final word, JESUS CHRIST IS! And in him,
Caleb has 'passed over' from death to an eternal life where all suffering is
vanquished forever! Caleb, we love and miss you. Thank you for all your
kindnesses and good heartedness of a lifetime. May our fond and loving memories
of Caleb give us strength, and peace. Our God loves Caleb and us with a love
beyond all telling!